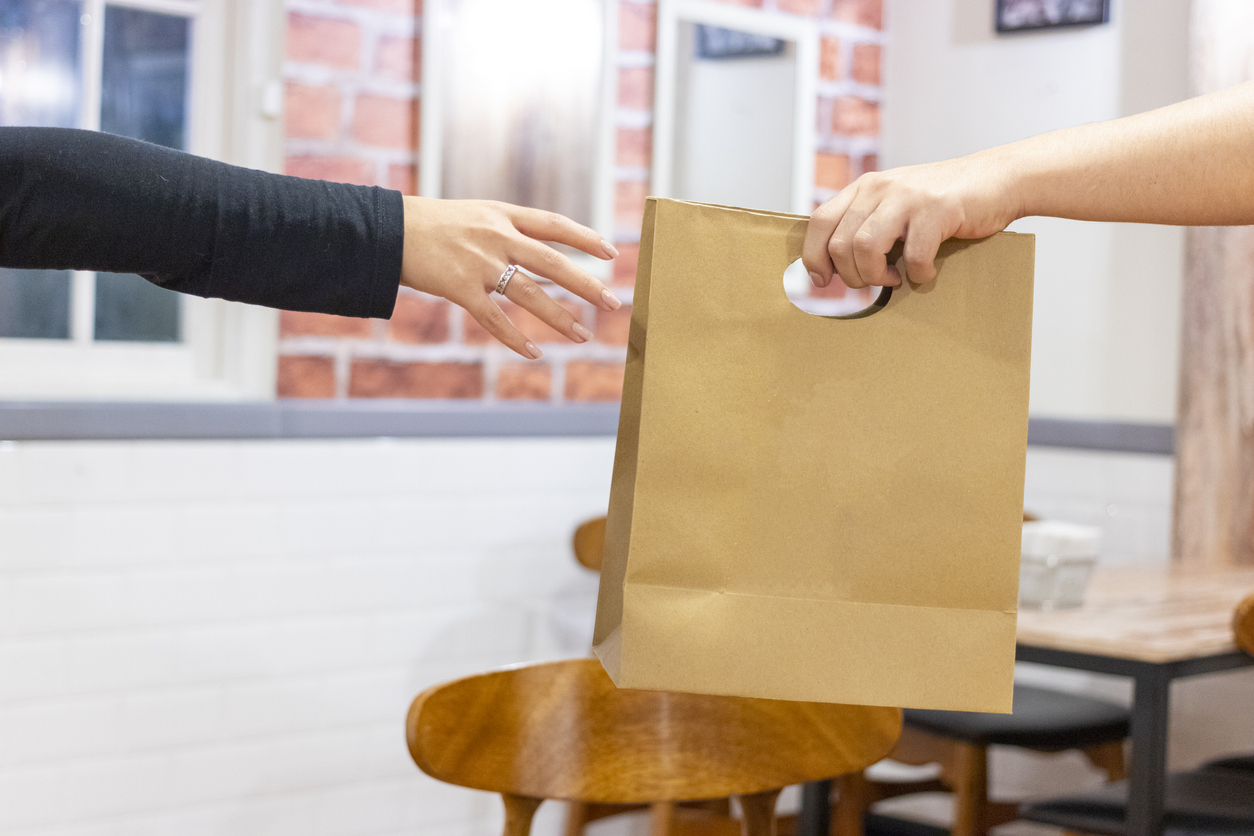 Keep Calm and Carry Out
04/09/2020
How restaurants can pivot and not perish in these uncertain times.
Historically, during our nation's economic, political, and health crises, small businesses have relied on the support and generosity of their community to help them get by.
Restaurants are no exception.
Most independent, non-chain restaurants get by on their weekly cash flow and typically do not have the resources to survive six weeks, much less six months. Even worse, during this pandemic, uncertainty around the supply chain, not knowing if their staff will be willing or able to work, and being forced to close their dining rooms may spell disaster for many.
While most restaurants offer carryout, few can exist on this business alone. Even those with traditionally high percentages of drive-thru revenue expect to suffer greatly if, as some are predicting, the COVID-19 shut down persists into the summer.
Beyond the logistical challenges of doing more carryout business, at many restaurants, their menu items just don't travel well. Fast food feeders like McDonald's know this and are spending millions of dollars to develop a french fry that stays crispy for 15 minutes instead of just five. (The average time it takes a delivery service like Uber Eats to get your food to you). It's not hard to imagine that the juicy steak or grilled salmon salad you love when served tableside may be a bit disappointing when eaten at home.
As is the case with most challenges, we believe opportunities abound. In this case, for restaurants to pivot and go all-in on carryout in the short term, recover some of their lost business, and survive until things return to normal.
To accomplish this we offer the following suggestions.
First, simply and clearly communicate everything you are doing to ensure the health and safety of the customer and your staff. Avoid using humor. Be professional, matter of fact, and remove any doubts.
Next, keep in mind the lifetime value of the customer. Even in extraordinary times like these, a bad meal, bad service, or otherwise bad experience, may lead them to go elsewhere in the future. Don't let your own stresses and difficulties negatively affect the relationship. A happy customer who comes back time and time again may be worth thousands of dollars over the years.
Audit your menu and temporarily pull those items that don't travel well. Unless the dish is intended to be served cold or reheats well in the oven or microwave, don't offer those items. You can't control how soon after you cook it the customer will eat it. Assume it might be 30 minutes or longer. A simplified menu will also streamline your operations and avoid breakdowns in the kitchen as you adjust to the carryout world.
Add a few new items that do travel or reheat well. People like new things, so even if it's not a great fit for your current menu's theme, a new item may signal something positive about your business. Have fun with it and you might even end up with a winner that remains on the regular menu.
Offer take and bake. Par (partial) baking at the restaurant for finishing at home or assembling the ingredients for cooking can help turn an average carryout meal into a great one. Many grocery stores also offer these options.
Create meal bundles that accommodate carryout and the family. Limit the number of a la carte options and pack side items together rather than plated with each entree. This makes it quick and easy to order dinner for a family, limits staff time on the phone, speeds prep in the kitchen, and reduces the chance of mistakes.
Adjust your pricing. This will be particularly important for those restaurants with a higher price point. People are already concerned about their jobs and retirement portfolios and the math just won't add up if they are expected to pay the "dining in" price for the benefit of convenience.
Invest in packaging that protects, keeps food warm, and allows for easy transport. Think grab and go. Don't assume that once the order leaves your hands that it will be handled with care. A box that breathes may prevent crispy items from getting soggy. A container that seals tightly, prevents leaks and spills. Small touches like including reheating suggestions, making sure napkins and utensils are included, and writing on the container what is in the container all go a long way to make the carryout experience a positive one.
Don't forget, most restaurants sell more than just food, they sell an experience. Numerous studies have shown that dining out is less about the meal than it is about an escape from shopping, cooking, and cleaning. It's about the opportunity to interact socially with your friends and neighbors. It's about enjoying the ambiance and atmosphere of the restaurant. Those important benefits are lost to us during this shutdown.
For those restaurant owners who feel this sounds expensive, overwhelming, or just overly ambitious with everything else they have going on, we understand. But remember, not everything costs money. Gratitude, empathy, and a positive attitude are free to give and can mean a lot in these uncertain times.
For the rest of us who are tired of cooking, doing dishes, and eating the same thing, please support your local restaurants and remember to...
Keep calm and carry out.